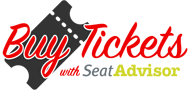 JASON WILBER
plus support
^ Upstairs ^ 
— — — — — —
Jason Wilber's new record, Reaction Time, plays like a solitary tour bus rolling steadfastly through the countryside under mysterious skies. It's the sound of long, hushed hours spent scribbling in notebooks, dreaming up gorgeously mournful melodies and cascading harmonies set against jangling guitars, the searching songs underpinned by a persistent longing. Which all makes perfect sense. Wilber has spent the better part of the last 20 years gazing out at the world through the windows of planes, busses, cars and trains while on tour with country/folk icon John Prine.
"I was 26 when I started playing in John's band, and I'm 47 now—it's been my entire adult life," Wilber says. "At this point, John and his family, and the guys in the band, they're like family to me. I love them all, and I love working with them. When I look at what happens between John and an audience, I can't deconstruct it for you and explain exactly why it's so brilliant. But I can tell you that something amazing is happening. There's something about his music that touches people deeply. It's a special thing, and it's been a pleasure and a joy to get to be a part of it for so long."
In Wilber's multi-decade journey with Prine, the Grammy-winning singer, songwriter, guitarist and producer has graced stages from the Grand Ole Opry to Austin City Limits, Seth Myers & Conan to Letterman & Colbert. And he's been a key player in high-profile collaborations with a host of legends including Lucinda Williams, Emmylou Harris, Alison Krauss, Todd Snider, Tom Russell, Miranda Lambert, Susan Tedeschi, Josh Ritter, Kacey Musgraves & more.
"Making records, for me, is a process of discovery," Wilber says. "Often, the song you thought was gonna be great turns out to be ok, and the one you thought was just ok turns into something amazing. And that's because of all the collaboration—with the producer, with all the other musicians—and also the unknown, the mystery of what's gonna unfold when you start working on a song. You can never predict what's gonna happen. So as you go through the process, you have to keep your ears open for the things that are magic."
That's just how the sessions for Wilber's latest solo LP, Reaction Time, went down. For the second album in a row (the first being 2016's Echoes), Wilber worked with longtime friend, producer and Bloomington, Ind., music-scene compatriot Paul Mahern. The latter made his bones fronting seminal punk band Zero Boys before embarking on a brilliant career producing and engineering records by the likes of Iggy Pop, Neil Young and Willie Nelson, as well as more recent luminaries such as Magnolia Electric Co. and Okkervil River. Wilber has known Mahern for more than 25 years, and the camaraderie is palpable when you listen to Reaction Time.
"Paul and I have a great work rhythm," Wilber says. "Making music is of course very spiritual and emotional; it's a creative, artistic activity, but it's also the kind of thing where you've got to show up every day and get things done. You have to put in the hours and get everything down on tape. Paul and I are very efficient in that way. He has great ideas and insights when it comes to arranging and recording. And I always trust him to be honest in his opinions."
That unabashed honesty is a key ingredient on Reaction Time. Bleeding through on the title track and songs like "Jealousy and Envy," "Shame On You" and "Teenage Idol" is an aching, sad-eyed and lonesome vulnerability. Blankets of wistful pedal steel belie a bittersweet and yearning vision of Americana. This is music for seekers—fellow travelers deeply committed to their own personal journeys, whether they succeed or fail. "I will be proud to meet you / On the field in defeat / Wherever fortune carries me / I will rise to meet my destiny," Wilber croons, channeling Desire-era Dylan on "When These Good Old Days Are Gone."
Another highlight is serene album-closer "Heaven," a hushed country stomp spruced up by the gorgeous vagabond fiddle of Allie Summers and the drawling, ever-vibrant harmonies of Americana sweetheart Iris Dement. "Allie really added a whole new dimension to the record," Wilber says. "And I love Iris' voice—she's just a wonderful person and artistic spirit. I was lucky to have them both on the record."
The latest addition to an ever-deepening catalog that includes Lost In Your Hometown (1998), Behind the Midway (2000), King For A Day (2004), Lazy Afternoon (2006), Ghost of Summers Past (2009), Secret Window (2014) and Echoes (2016), Reaction Time is Wilber's 8th solo record, and one of his finest works to date.
"I saw a great exhibit in Seattle a few years back," says Wilber, considering his feelings on the new album and his career going forward. "It was this famous Japanese woodblock artist, Katsushika Hokusai, who'd done a series of prints, many of them of a great wave, and some had Mt. Fuji in the background. He'd been an artist his whole life, and he did that series when he was in his 80s, and that became the work he was known best for. I just think that's fantastic—that you can be an artist your whole life, and end up doing your best work in your 80s."
Jason Wilber's Reaction Time is out August 11
TICKETS
€14 available online from WAV Tickets or Lo-Call 1890 200 078 (1-7pm M-F)
– 50c per ticket service charge applies on phone, internet or creditcard bookings. Final ticket price may be higher from other outlets.
Strictly over 18′s, I.D. may be required.
AFTER THE GIG
Whelan's Indie DJ in the bar and Sonntags [Disco/House/Funk] upstairs from 11pm til late (Free Entry).