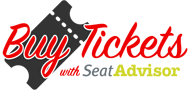 Aiken Promotions presents
I HAVE A TRIBE
plus support
_ Main Venue _
Tickets €15 (incl booking fee) on sale now from www.ticketmaster.ie & www.whelanslive.com
I HAVE A TRIBE – BENEATH A YELLOW MOON – Release Date : 27.05.2016 (Groenland Records) 
"The moon each evening above the studio was beautiful and yellow," recalls Patrick O'Laoghaire. He calls his first album Beneath a Yellow Moon and dedicates the eleven brilliant tracks he has recorded with producer Paul Savage to the earth's sole natural satellite. An album for the moon; that is I Have a Tribe, and that's how all of his songs arise: Patrick sees something, discovers a singularity, a beauty in it, and elaborates on it poetically. The Irishman's music is very situational and lives from the moment. They therefore had a clear aim heading into the studio: leave perfectionism behind, embrace spontaneity, magnify the moment. "The important thing was the gesture of freedom and lightness and we did a lot of laughing while we worked. I hope that comes across in the record. It was a privilege to share my time with him." As on the first track, "Passage": Patrick and Savage were listening back to the song and Patrick was tapping to the beat on a glass of water and happened to hit a note that fit the song. Savage put a mic beside the glass and it featured as a percussion on the album. It is this staunch devotion that makes Patrick's music sound like a veneration of the things and people he encounters. At times his songs – which always seem to be draped in a smile – seem to also be imbued with a certain melancholy. But we gladly follow him on that journey, for his music invites us to feast on the very emotions that make life so intense – and Patrick's intensity is contagious.
As before, the tracks on his debut album leave plenty of space for Patrick's voice, sometimes you can even hear the floorboards creak beneath Patrick's piano. That does the album good. The piano and his vocals are the cornerstones of Beneath a Yellow Moon, and Patrick is a master on both fronts. His interpretation of the instrument is highly innovative; he teases out melodies and creates down-to-earth rhythms and conveys his observations, thoughts and emotions on two levels. Let's not forget the voice accompanying the piano – it is virtually indescribable, yet not mentioning it would be a crime! It sounds compassionate, fluid, engrossed. Patrick O'Laoghaire's vocals create closeness and intimacy. Listening to him, you feel you are next to him; you can picture him, eyes shut, smiling devoutly. And that is Patrick's explicit aim. He wants to make music that expresses his gratitude towards his friends and family and that will still elicit the same emotions in a stranger 50 years from now.
These songs live from reduction, which also creates a great platform for the subtly employed musical outbursts. When bass, drums or guitar join in, the earth quakes for a moment. "Cold Fact" is just such a song; it pays homage to those dearest to him and to the world at large, as is "La Neige", which was written to thank his fellow musicians. "I came home to play a gig in Dublin. I asked my friends if they'd play some new songs with me. I sang them the songs. The second and third time, they played along and found their parts, and by the fourth time around, they were playing it, really playing and feeling it." I Have a Tribe is contagious!
These assemblages of true situations can be found interspersed throughout the album. For instance in "Cuckoo", the last track, which was arranged using live recordings from Glasgow, Dublin and Berlin, and laid the foundation for the album. Patrick explains: "So part of it is made in Scotland, part of it in Dublin, and part of it from the first time the song revealed itself to me in Berlin. That was important to me, to use that first version – it's a good feeling just to play and trust whatever is coming, and I found that to sing that way – very open and innocent – means you sing truthfully, and the voice holds the notes longer, and the words fall out as they should. Part of you is in control but most of you is waiting to see what happens next, and I remember a very long note coming out that felt good to hold, so I held it, and Paul wove it into the fabric of the final piece, hidden in the background.", underscoring his notion of music as a search for innocence. Inspired by his two-year-old niece's intuitive striking of the piano keys and impromptu belting out of -, Patrick went on a search for his own musical roots in production, hoping to rediscover his innocence and playfulness. "She sits at the piano and bangs the keys with her fingers or her toes and she sings and shouts the first notes that come into her head. There's a lot to be said for that. Sometimes they're the right ones. And even if they're not – well at least she has a good laugh while she plays.", Patrick says: "the game was to play with abandon, like a kid". He did just that on Beneath a Yellow Moon, his song-writing is freer and the album is full of vibrancy. This childish joy is deeply embedded in the fabric of the songs, and that is no coincidence. Paul Savage's studio is a room brimming with toys, and the two of them grabbed everything they could get their hands on and experimented, careful to let go of the song when it felt like the right time. "I like that idea of the monks who spend their days making beautiful and intricate sculptures and patterns with seashells on a beach, and then at the end of the day they watch the tide come in to wash them away, and they begin again the next morning".
To Patrick, music is not dissimilar to painting. "Buddy Holly", for instance, is based on an eight-year-old script that he made into a canvas and then painted in with his very own colours. The result sounds like a colourful painting entreating you to get lost in it. Given the colourful nature of this debut album, it is no wonder an intense array of colours adorns the cover as well. Artist Dave Hedderman, who splits time between Dublin and Berlin, painted the cover art and is also the creator of the No Countries EP cover portrait of his close friend Patrick, who, as it happens, wrote the song "Cuckoo" in Dave's room in Berlin. They listened to Bob Dylan's Blood on the Tracks, and Patrick was so excited that he could hardly stay in his seat. The outcome: a vibrant individual. That is I Have a Tribe.
TICKETS
€15 available online from WAV Tickets or Lo-Call 1890 200 078 (1-8pm M-F, 4-8pm Sat)
– 50c per ticket service charge applies on phone, internet or creditcard bookings. Final ticket price may be higher from other outlets.
Strictly over 18′s, I.D. may be required.
AFTER THE GIG
Whelan's Indie Club w/ Late Bar from 10:30pm or check out the bands playing The Midnight Hour in the upstairs venue – Free Entry via front door until 10:30pm | Drinks Promos