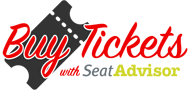 Aiken Promotions Presents
HOWE GELB PIANO TRIO
plus support
_ Main Venue _
Born in wilkes-barre. pennsylvania .. a small factory laden / coal mining town .. raised by wolves
Alvino rey and his singing guitar become a televised influence
Pennsylvania home destroyed by flood and tucson arizona happens in its wake bestowed free 4 track recording time at npr affiliate wvia hosted and engineered by george graham .. records several sessions including his country duo "wow and flutter" and in the punk band "the stains" … as well as his own rock opera "zeqe 24.088" meets * rainer ptacek * in tucson
Giant sandworms happen with rainer along with billy sedlmayr and dave seger after the band becomes too popular in tucson, they relocate to the lower east side in NYC for a year giant sand emerges from the ashes of giant sandworms with bassist scott garber along with drummers winston watson and tommy larkins records / releases 2 albums by his own country band the band of … blacky ranchette and records / releases 2 giant sand albums produces rainer and das combo's "barefoot rock with …" begins touring life in the USA and europe meets and marries new bassist paula brown from the go go's .. baby daughter born in hollywood discovers drummer john convertino & invites him into the band records and releases 3 or 4 more giant sand albums and another the band of … blacky ranchette before the decade ends. relocates to joshua tree area near pioneertown after divorce befriends pappy
Discovers bassist joey burns & invites him into the band moves back to tucson and suggests the band follow giant sand become a buzz band discovers grandaddy records about 8 more giant sand albums and some solo records too re invents the band as op8 with special guest lisa germano rainer diagnosed with brain cancer produces benefit/tribute album "the inner flame" along with rainer fan robert plant remarries sofie albertsen from denmark rainer dies band begins to divide into 2 .. rhythm section form calexico baby son is born
Tours solo more frequently discovers m. ward and releases his first album relocates to aarhus denmark for 5 months to have another baby giant sand is reinvented with a band of danish players records several more giant sand albums records more solo albums, one with a canadian gospel choir (receiving a 5 star review in mojo) and another with andalucian flamenco gypsies which include maestro raimundo amador re-issues entire back catalogue on fire records ( about 50 albums )
Giant sand expand into giant giant sand, doubling it's previous size, combining equal parts danes and new young tucson players produces KT Tunstall's critically acclaimed album 'invisible empire/crescent moon' assists in the debut album of dutch actress carice van houten (melisandre in game of thrones) 'see you on the ice' and pens her second single "particle of light" howe is discovered by gary briggs releases solo album "the coincidentalist" for new west records which features m. ward, steve shelley + thøger lund along with guest appearances by will oldham, kt tunstall + andrew bird produces Sylvie Simmons's debut album 'sylvie' between the exponential cubed expansion of the band and its sheer audacity of a 3 decade life span, records giant³ sand album 'heartbreak pass' at various locations all over the planet with many guests in a variety of line-ups from intimate cluster to a giant giant giant throng the new album marks 30 years since the first Giant Sand release of 'valley of rain' decides to then put the band to bed so as to end on a high note after enjoying the best touring years ever produces the john doe album 'the westerner'
Delves into the lost art of the piano standard. where did it go ? no one alive seems to know. releases 'future standards'
"His work has never acknowledged any borders that might theoretically exist between mariachi waltzes, psychedelic guitar rock, uptown piano jazz, or dusty improvised C&W" (Pitchfork).
"In search of treasured happenstance, Howe Gelb is an enigma, an inspiration and some kind of genius" (The Quietus).
TICKETS
€30 available online from WAV Tickets or Lo-Call 1890 200 078 (1-8pm M-F, 4-8pm Sat)
– 50c per ticket service charge applies on phone, internet or creditcard bookings. Final ticket price may be higher from other outlets.
Strictly over 18′s, I.D. may be required
AFTER THE GIG
Whelan's Silent Disco, now every Mon, Tue & Wed from 11pm – 2 DJs, just pick the one you like best [Free Entry] plus Late Bar.