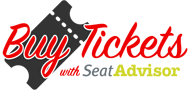 MCD.ie presents
HIGHASAKITE
with special guests
_ Main Venue _
HIGHASAKITE RETURN WITH LEAD CUT 'GOLDEN TICKET'
TAKEN FROM FORTHCOMING SOPHOMORE LP 'CAMP ECHO', OUT MAY 20 [PRE-ORDER]
Far from the Wonka-esque fantasies such title would suggest, Highasakite return with lead single 'Golden Ticket', embarking a much more dystopian route to escapism. The track opens with "God, if you're still watching" – a premise lifted from Gunvor Hofmo's post-World War II poem, 'Det er ingen hverdag mer' [translation: there's no more every day], or as vocalist Ingrid Helene Håvik describes it: "Norway's funeral blues".
"It's a very famous verse, and was used a lot around the time of the Norwegian terrorist attacks [Oslo and Utøya, 2011]," she explains. "The song is very much about escapism, both escaping yourself and the world; just wanting to get high and get out, basically" – a surprising foundation, given the track's uplifting and undeniable pop sensibilities.
It follows introductory single 'Someone Who'll Get It' – a "dark and pummeling" cut that had the likes of The FADER, BBC Radio 1 (Huw Stephens) and Vogue lining up to premiere its collective parts; now boasting in excess of 2.5 million streams. It's afforded an equally dark video that features Håvik in seething, oil-drenched contortion. Watch it HERE.
Following acclaimed debut LP of 2014 'Silent Treatment', which recently celebrated a massive two-year milestone in the Norwegian Top 40 Chart, Highasakite stare down sophomore successor 'Camp Echo' – released May 20 via Propeller Recordings. Taking its namesake from one of seven detention camps within Guantanamo Bay, 'Camp Echo' signals a hefty summer tour schedule, including billings at The Great Escape, Latitude Festival, Roskilde Festival and Øyafestivalen, alongside a UK/EU Headline Tour in May. The band is also confirmed for multiple high-profile TV appearances next month.
— — — — —
In many ways, it's a coming of age, though not by way of conceited or complacent clarity. There's no enlightenment. Quite the opposite, really. Here is a cry for affinity. Understanding. Someone Who'll Get It.
Norway's Highasakite return with perhaps their darkest offering to date, unveiling new single 'Someone Who'll Get It' – the first lifted from the band's highly-anticipated sophomore LP, slated for release this year. It ricochets; it resonates, with Highasakite's signature battalion in full force.
The track lands ahead of Highasakite's first ever UK headline at London's Hoxton Hall on February 9, with tickets having *SOLD OUT* just days after general announce. A new London show is announced at Village Underground on May 24, alongside a string of headline performances in Dublin, Manchester and Amsterdam.
'Someone Who'll Get It' hints to the brooding premise of Highasakite's forthcoming album 'Camp Echo', serving a worthy successor to debut LP
'Silent Treatment' – an effort applauded on both sides of the Atlantic and now claiming the record for longest consecutive run in Norwegian chart history, having spent 94 weeks in the Top 40. Championed by the likes of Pitchfork, NME and The Guardian,
'Silent Treatment'  has achieved  international  acclaim  since its release in February  2014; awarded  2x Norwegian  Grammys, an IMPALA Nomination (European Independent Album of the Year), a Triple J Hottest 100 (AUS) placing with single 'Since Last Wednesday' and Album/Single of the Year listings on NPR (US)
Upon first listen, 'Someone Who'll Get It' presents somewhat sinister, but not without context: "The gunshots make more sense if you hear the new album as a whole," explains vocalist Ingrid Helene Håvik. "The theme of the album is war and terrorism. Not the war at home, like 'Silent Treatment', but what is going on in the world right now."
Despite loose political commentary, the album is without agenda. The intention is not to persuade or invade but more so, an attempt to make sense of the inner turmoil born of external unrest. "It's not a political album in the sense that I want people to side with specific party or mindset, but it has been central in my life," Håvik says. "There are not many love songs on the album, because I haven't been in that state of mind for a long time. Global warming and war have been my main concern."
The band has been touring nearly non-stop since the spring of 2014, including dates with Of Monsters and Men (UK/EU/US), London Grammar (US) and a 10,000 capacity show at Sverresborg Arena, Trondheim late last year.
18 MAY 2016 | THE GREAT ESCAPE (UK)
22 MAY 2016 | WHELAN'S, DUBLIN (IE)
23 MAY 2016 | DEAF INSTITUTE, MANCHESTER (UK)
24 MAY 2016 | VILLAGE UNDERGROUND, LONDON (UK)
26 MAY 2016 | PARADISO UPSTAIRS, AMSTERDAM (NL)
18 JUNE 2016 | BERGENFEST, BERGEN (NO)
24 JUNE 2016 | HURRICANE FESTIVAL, SCHEESSEL (DE)
25 JUNE 2016 | SOUTHSIDE FESTIVAL, NEUHAUSEN OB ECK (DE)
28 JUNE | GLEIS 22, MÚNSTER (DE)
29 JUNE 2016 | BI NUU, BERLIN (DE)
1 JUL 2016 | ROSKILDE FESTIVAL (DK)
17 JULY 2016 | LATITUDE FESTIVAL (UK)
12 AUGUST 2016 | ØYAFESTIVALEN, OSLO (NO)
19 AUGUST 2016 | PSTEREO, TRONDHEIM (NO)
20 AUGUST 2016 | PARKENFESTIVALEN, BODØ (NO)
TICKETS ON SALE NOW – FOR MORE INFORMATION, VISIT HTTP://HIGHASAKITE.NO/
TICKETS
€17.50 available online from WAV Tickets or Lo-Call 1890 200 078 (1-8pm M-F, 4-8pm Sat)
– 50c per ticket service charge applies on phone, internet or creditcard bookings. Final ticket price may be higher from other outlets.
Strictly over 18′s, I.D. may be required.
AFTER THE GIG
Whelan's Indie DJ in the bar and Sonntags [Disco/House/Funk] upstairs from 11pm til late (Free Entry).