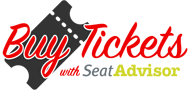 GROSS NET
LP LAUNCH
plus support
RECORDS FROM GIB & MARIAH BLACK
^ Upstairs ^
Gross Net release party for debut LP Quantative Easing on Touch Senitive Records with support from Somerville and records from GIB & Mariah Black
— — — — —
GROSS NET
Initially a guitar/bass/drum-machine duo of Philip Quinn (Girls Names) and Christian Donaghey (Autumns), Gross Net was conceived as an output for ideas alternative to their other groups. After the release of their first cassette EP on Art For Blind Records (Perfect Pussy, The Altered Hours) and Donaghey's subsequent departure to concentrate fully on Autumns, Quinn took up the Gross Net mantle solo. Released via his own Austerity Drive Records imprint earlier this year came Outstanding Debt, a collection of re-commissioned tracks from aborted releases.
Quinn: "Previously I thought it unideal for me to work alone but now I find the freedom liberating. I can come up with somewhat extreme ideas that would probably be vetoed in a more band situation. In a way I feel like one of those companies that don't pay any tax; I can do whatever the fuck I want.
"Beautiful boys, ghosts, exorcisms, resurrections, sex, mental disorder, the boredom that comes with being 'dole-scum'; Gross Net now singularly stalks the lineage of electronic body music. Utilising analog synthesisers, sequencers, virtual studio technology, a slew of effects, voice, and some electric guitar, Gross Net channels everything from Throbbing Gristle's 'Tesco Disco', to the fear and futurism of the European Cold Wave, through amyl-nitrate powered strobe-lit dance floors and empty, decaying industrial halls.
"I'm keen to leave mistakes in, or what people may perceive as mistakes. I also try to do things in as few takes as possible, not only for the sake of my own interest but to bring some human aspect back in amongst all the electronics. You're hearing performances, moments in time recorded, not something that's been pieced together from numerous attempts."
"I want to do something different. I see so much homogeneity in music and in general these days that I want to stand apart, show that there's another way or at least hold a mirror up to what's going on. Gross Net has definitely become far more electronic and working with equipment that was outside my comfort zone has allowed me to break new ground in terms of my own imagination."
'I'm also keen to use themes which reflect the times we're living in, certainly the darkest days I've seen in my lifetime. Sometimes I feel like I'm just constantly wading through a cultural and political cesspit. I'm choking. Some of the lyrics are a bit on the nose, but they're honest and I mean them. There's some humour in there too, after all, if you didn't laugh you'd hang yourself".
Pairing dark and brutal rhythms with existential and world-weary themes, Gross Net is the sound of the post- Brexit dystopia of now, the antidote to the endless whitewash of indie groups in their matching Topshop outfits, and a riposte to the messianic false prophets pontificating a financial ruse as a grand truth.
TICKETS
€10 available online from WAV Tickets or Lo-Call 1890 200 078 (1-8pm M-F, 4-8pm Sat)
– 50c per ticket service charge applies on phone, internet or credit card bookings. Final ticket price may be higher from other outlets.
Strictly over 18′s, I.D. may be required
AFTER THE GIG
Indie & Alternative Dance Party | Drinks Promos | 11pm til 3am or check out the bands playing The Midnight Hour in the upstairs venue – Free Entry via front door until 10:30pm