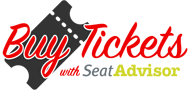 Whelan's presents
A NIGHT FOR JOE
featuring
VERY VERY SPECIAL GUESTS
in aid of St Michaels House Respite Services
_ Main Venue _
In April of this year we lost our beloved Joe Nicholson, who was part of the fabric of Whelan's for over 20 years. Joe was known to many, as he was the keeper of the gate so to speak, manning our box office vigilantly over the years. Join us on Mon 8th July as we celebrate his life with a GIG FOR JOE featuring some very very special guests.
READ HOT PRESS'S TRIBUTE TO JOE
by STUART CLARK
You might not know the name, but if you've been to a show in Whelan's these past twenty or so years you'll definitely recognise Joe Nicholson's face.
Presiding over the venue's box-office with an iron fist – albeit wrapped inside a velvet glove – Joe was every bit as enraptured by the gigs taking place there as the punters who paraded past him. In addition to gatekeeper duties, he booked bands and DJs for the front-bar; served as one of the venue's Mr. Fixits; and dispensed his considerable wisdom to fellow staff, musicians and the regulars who make up the extended Whelan's family.
A lovely, warm man, Joe passed away on Wednesday, April 18 following a short illness, triggering an avalanche of tributes from the Irish rock 'n' roll community that he was such an integral member of.
Before taking up permanent residence in Wexford Street during the 1990s, Joe drove and tour managed the likes of In Tua Nua, Mary Coughlan and Hothouse Flowers.
Made of stern stuff, he accepted the IRA hijacking the bus he was driving up to Belfast at the height of The Troubles with the 4 Of Us in it as part of the job. Resplendent in his trademark Fedora and flowing black coat, Joe cut a dash as he walked around town, stopping every few minutes to chat to the unfeasibly large number of people who knew him.
Advertisement
"I would have met him the very first time I played in Whelan's, which would have been around 2004/5," President of the Joe Nicholson Fan Club, Glen Hansard, recalls. "We kind of struck a deal with Whelan's for a string of gigs; that's how our relationship began. I can't remember if it was ten or twenty grand, but we needed a bunch of money and they agreed to pay us up front for five concerts, which basically kept the Frames alive. They've always been very supportive of the artistic community at Whelan's. Joe was central to that; he was the big, soft, buffeting heart of the place. Himself and Kevin and Liam were the people who welcomed you to the venue, which is really important to a musician. The minute you came through the door, Joe was there to help you get the gear in, to put the kettle on; just a deeply heart warming human being. To me, the statue at the end of the bar in Whelan's was Joe. He'd always be hovering in and around that area at the front-door. Always had a kind word to say because when you're dealing with artistic people, you're dealing with temperament and it takes a certain kind of talent to deal with that. Joe just really understood.
"First and foremost," Glen notes, "Joe was a fan of music. He never lost that even though he was working at the venue. He always showed great respect to any bands that came through. My biggest memories of Joe are of the late night pints. He'd be finished his work and, like that statue, nursing a glass at the end of the bar. He was so knowledgeable about music and totally lacking in pretentions. What you saw really was what you got with him. Although he was more into the traditional side of things – Planxty and the like – he seamlessly embraced the younger bands. He was very good to Paddy Casey when he was in a bit of trouble in his life. I know Joe had his own troubles; we nearly lost him a few years ago and had a kind of 'Joe is alive' party when we heard he'd pulled through. It was a heartwarming thing. After that point, it became clear to us that any time we got with him was a bonus. What can I say? I loved the guy."
Also recalling his generosity of spirit is Lisa Hannigan. "I was always so glad to see Joe's welcoming face," she tells Hot Press. "He was such a supportive person, honest and thoughtful. He was very encouraging of my solo career and I remember he sent a bottle of champagne to the dressing-room on the night of my first solo show, knowing how nervous I was about it. I will miss him."
Never a flannel merchant, Joe only dispensed praise when he felt it was truly deserved. "When I first started playing shows in Whelan's with The Immediate, Joe took me aside one night and said, 'Hey you guys have got something! I wasn't sure at first but I really think you're okay!'" Conor J. O'Brien reminisces. "I'm paraphrasing but the point being that I got the feeling that he wasn't a man of empty platitudes and for that reason, his moderate enthusiasm for our music was all the more meaningful to me. Later on when we sold out Whelan's he came up to me and said, 'Better this time… I knew you guys had something!' Rest well Joe; thanks for the realness and the kindness. It's the end of an era."
We could easily devote a whole issue of Hot Press to Joe, such were the number of lives he touched. What Glen, Lisa, Conor and Mundy, in his marvellous poem, say about Joe Nicholson is all true. He was as much of a star as anybody who graced the Whelan's stage, and will forever live on in our hearts. Joe, it was a pleasure and a privilege to have known you.
Goodnight Rock 'n' Roll Daddy
Goodnight Rock 'n' Roll Daddy
You've taken your final bow
The lights have dimmed to black
And there's a deluge down the town
You taught us great manners
And how to be brave
And to put back into music
What you'd take into the grave
Goodnight Rock 'n' Roll Daddy
Safe voyage on your riverboat
Wearing your fedora
And your long black Crombie coat
Staying up until the dawn
The birds would sing us home
But now the birds are crying
Because you were slain in Rome
Goodnight Rock 'n' Roll Daddy
Your laugh echoes through my head
And my eyes full of saline diamonds
But I've got zero dread
Because we knew each other well
And we didn't have to dissect
We could drink and sit in silence
Because we had vice versa respect
Goodnight Joe Nicholson
Take your final bow
The world's a better place from you
Though it don't feel like that right now
MUNDY
TICKETS
In aid of St Michaels House Respite Services
€17.50 available online from WAV Tickets or Lo-Call 01 4780766 (9:30am-7pm M-F)
– 50c per ticket service charge applies on phone, internet or creditcard bookings. Final ticket price may be higher from other outlets.
Strictly over 18′s, I.D. may be required
AFTER THE GIG
Whelan's Silent Disco from 10:30pm – 2 DJs, just pick the one you like best [Free Entry] plus Late Bar.