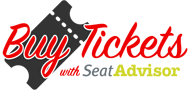 Aiken Promotions presents
FELIX RIEBL
of The Cat Empire
plus support
_ Main Venue _
In following his musical horizon, Felix Riebl has sung, danced, hooted, hollered, loved, shouted, sweated and danced from hundreds of stages, in scores of countries. The lithe, charismatic, and gentle Melbournian has always exuded the joie de vivre and boundless love of music one associates with a life lived long, full and well.
As the co-founder and long-time front man of The Cat Empire, Riebl has spun the magic of his musical vision around the globe since his late teens, firmly establishing himself as one of our most passionate, durable, and genuinely engaging musical ambassadors.
But with the release of his second full solo album Paper Doors (following 2011's well received, rock-oriented album Into the Rain) Felix makes the rare quiet spaces and simple still places add up to something rare and special. After years of navigating the surreal, body-trashing banality, and momentary bliss of tour life, he's peering over his shoulder to re-glimpse the experience.
"The windows, the planes, the buses, the back stages, even the rush of the performance – all of that makes no sense while you're on the road" he says. "But when you come back, music comes out of the quiet places I write, this album is looking at different angles of what movement and travel actually can be."
But if Paper Doors re-enters the dream of the date-line twilight zone of lost days and adrenal excess, Felix is taking us along for the ride; and it's a journey that somehow invokes Elvis Presley (Ecstasy), Leonard Cohen (All I Can Say), has us jetting through Kyoto, Japan (Snowflakes, beautifully realised with Emily Lubitz of Tinpan Orange). The album's dedicated to lost friend and late Bangalow saxophonist David Ades (All I Can Say featuring Melbourne jazz stalwart Paul Williamson), and on the languorous yet anthemic Crocodiles, Riebl jolts us with the unfamiliar and unexpected inside a journey to East Timor. It's a world, in an album. And, it's a world Riebl is only too happy to show us around.
Paper Doors was recorded in 2015, with Andy Baldwin (Bjork, Neneh Cherry, The Cat Empire's self-titled debut) and horn maestro Roscoe James Irwin (Washington, The Bamboos, Paul Kelly), Ben Edgar and Daniel Farrugia (Goyte, Angus and Julia Stone, Missy Higgins), Ryan Monro and Ollie McGill (The Cat Empire) at Sing Sing Studios in Richmond, Victoria. Additional mixing was completed at Baldwin's NYC studio. 

Of the ten crack-of-dawn-to-wee hours recording jags, Felix Riebl says the spirit lay very much in the legacy of legendary sessioneers The Wrecking Crew or Motown's Funk Brothers, with the songs largely unknown to the musicians until the 'record' button was pushed. "John Porter (The Smiths, Taj Mahal, John Cleary, Buddy Guy, The Cat Empire's So Many Nights) once told me that a record is going well when people make decisions as they go." Says Riebl. "It's like music – once a song starts, you have to go with the wave you're on. It becomes alive."
A vivid example is recent single Crocodiles, written after a visit to East Timor to hang out at Dili's communal art space Arte Morris ('Living Art' in Tetun language) Thomas Henning's clip for the single was shot in and around the Timorese capital and Riebl describes the experience as a mixture of "tension, danger and wonder" – those elements certainly surface in the track. "The memory of war is very recent, it's very courageous what the artists are doing there, because they don't shy away from recognising art everywhere. Over here, we walk into the gallery to see art. Clean lines, art on the wall, if it's real, it reaches out to you" Riebl muses. "But in Timor Leste, you step out of the plane and 'the gallery' is everywhere – and the music is very joyful, full of paradoxes and contradictions."
Three closely -sung duets Wasting Time (with Little Birdy's Katy Steele), In Your Arms with the magnetic Martha Wainwright, and Snowflakes with Tinpan Orange's Emily Lubitz, announce Paper Doors' intentions grandly. Arriving one after another, in the wake of the infectious build of the opening title track, each duet brings something new and special to Riebl's own performance. "They all bring something out which is special to me. When I'm able to sing really quietly, the presence of a female character adds some sparkle and character that brings another timbre in my own voice. "
Quiet? Sure, at certain junctures. But Riebl is at pains to point out that 'quiet' needn't mean 'sentimental'. "I'm now confident in the frailty of my voice" he says " I used to feel inhibited but recognising the fractures and breaks, it's a nice point to reach." The duet with Lubitz, the shuffling, contemplative Snowflakes, is a case in point. "We played it really, really back. It's a very 'close' sound, where I now love to sing – it's still mysterious, murky, and slow."
The gorgeous sky-high contemplative build of the album's opener Paper Doors has Riebl telling us he wants to " Go inside its place that never sleeps / Not New York but some hyper lonely universe that bleeps/ like the light out on a wing piece of a plane seen by one so far below…. ". But the heart-swelling opener is only a hint of the stories, dreamings and musical meditations to follow.
"It's been an important aspect of my songwriting, both for The Cat Empire and for this album, to try and write songs that reside in an atmosphere." Riebl says. "I think that's what makes an album special: you find a way to give the songs an atmosphere in one world. That's why I still believe in 'the album', otherwise it's just one song after the next."
Felix Riebl might be standing still for a moment, but the jury's already in: Paper Doors stands ready to take us on a wonderful journey. "I've spent lot of my life in a very strange timezone: this album re-traces some of those steps and finds music and broken language in the smaller details, without trying to make sense of anything. That's a very distinct and quite fantastic feeling."
Paper Doors by Felix Riebl is available September 2nd 2016. www.felixriebl.com
TICKETS
€22 available online from WAV Tickets or Lo-Call 1890 200 078 (1-8pm M-F, 4-8pm Sat)
– 50c per ticket service charge applies on phone, internet or creditcard bookings. Final ticket price may be higher from other outlets.
Strictly over 18′s, I.D. may be required
AFTER THE GIG
Whelan's Indie DJ w/ Late Bar.