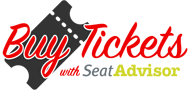 ON SALE FRI 9th NOV, 9am
MCD proudly presents
EAGLE-EYE CHERRY
plus guest
_ Main Venue _
A chance meeting with a city that revived his desire to record and perform. A new professional environment that saw opportunities instead of problems in the new music business era. Not least the chance to play live so often that the songs get their own life.
Eagle-Eye Cherry was a few years ago not convinced that he would continue to wander the artist path. But a series of happy circumstances turned the hesitation into a series of exclamations. This has now led to the album "Streets of You", his fifth since the 1997 debut album "Desireless".
"I had begun to appreciate being anonymous again. Being able to hang around with my family. Play football on weekends. In addition, like many other musicians of my generation, I felt quite lost to the new era of streaming songs instead of albums" reflects Eagle-Eye Cherry today.
In that situation, the first of happy circumstances arose.
Eagle-Eye switched management after 18 years and started collaborating with one that saw only openings made possible by the new technology.
The second and redeeming factor was Eagle-Eye ending up in Nashville:
"I was eager to co-write with other songwriters and had tested it in Los Angeles, but I simply did not communicate with that town. Nashville, on the other hand, I totally loved. The general attitude, the fact that Nashville still breathes music through all the veins, that one can always go out and listen to live music. But not least that everyone applauds the one who succeeds. I got the lust back, reached a strong "aha" feeling. "
The exact location of Eagle-Eyes newly found euphoria was Blackbird Studios. For the last two decades Blackbird has been among the most celebrated recording environments in popular music.  Cherry also fell in love with place while he recorded a couple of songs there. After transforming that feeling into the actual plan of an entire album, the recordings continued in Sweden's possible counterpart, The Atlantis studio in Stockholm, home of recordings with everyone from ABBA to Elvis Costello and on.
Phase two in the recording process that led to "Streets of You" meant cooperation with Swedish producer Peter Kvint and a longer session in the said Atlantis.
"We recorded extremely old school with a great band for ten days. I tested quite a few songs and it all landed in this album. I still love the album as a format. Later on, I might also go to EP and more focus on fewer songs, but so far this will be the case."
One of the musicians on the album is American drummer Earl Harvin, who Eagle-Eye once first saw in UK act The The.
With "Streets of You", Eagle-Eye Cherry wants to revive the general feeling he and his fans had in particular in 1997 – from the breakthrough with "Save Tonight" – and up to a few years into the 21st century.
During that period Cherry was a beloved institution at clubs, theaters and festivals throughout Europe, but also in his second major market, Brazil ("I was in a surf movie there and got a faithful core audience that remains til this day").
His followers loved the kind of very personal pop-rock that emerged when he in the early 90s searched for his own musical formula after growing up in a mainly jazz focused environment – Eagle-Eye's dad, trumpeter Don, was a jazz icon and sister Neneh also often looked into jazz territories with her music. Eagle-Eye himself ended up with a kind of singer/songwriter idiom that he today labels "folk country".
"I lived in Stockholm in a sublet apartment including a very simple guitar. I started playing and making songs completely improvised. Previously I had played percussion and keyboards and rhythm-based music. Now everything was suddenly based in lyrics and melody. Some kind of folk with lyrics that described situations. Only later I started listening to Neil Young and Bob Dylan, but then I had already found my style. "
He continues:
"Save Tonight" was one of the last songs I did for the first album. I remember that I had made plans to play football that day but I got an idea around the phrase "Save Tonight" and stayed at home. I told my then girlfriend afterwards: "I've made a new song that's a bit corny, but it's quite good!"
Many asks if it's a burden to have such a famous song. In that case I really see it as "a good problem." I'm convinced I would have liked it even if someone else wrote it. "
In the long run everything became a little hysterical, with the pace of tours, public relations and recordings.
"I played too often and quite often on too big scenes. Got a little lost, felt a lot of pressure. I guess I was close to a burnout. The rescue was that I could always land at home in Sweden, sort of reclaim some normality, haha."
Today Eagle-Eye is better at balancing the artistry and his second love, acting, with a more grounded life in Stockholm.  Which still often includes quite a serious game of football:
"Football is perfect for letting out frustration and boosting energy. In addition I get to know people I would never have met otherwise. It started in New York when I lived there and I never tire. But unfortunately it's not really possible to combine league games and touring. "
And touring will emerge after "Streets of You" has been released. Around his last album, released in 2012, Brazil was often his live focus ("It's nice to act rock star for a couple of weeks", he smirks). But with the new album Europe will again be the main target. Eagle-Eye will initially play clubs but he today does not mind the touring transforming into bigger scenes:
"Not at all. With larger scenes and thus better budgets you get the opportunity to rehearse a really tight band. And the best thing I know is to have a band that is so intertwined that the songs can go away in different directions and live their very own lives. "
Eagle-Eye Cherry 2018, an artist who found the way back to the core of his art.
TICKETS
ON SALE FRI 9th NOV, 9am: €30 available online from WAV Tickets or Lo-Call 1890 200 078 (1-7pm M-F)
– 50c per ticket service charge applies on phone, internet or credit card bookings. Final ticket price may be higher from other outlets.
Strictly over 18′s, I.D. may be required
AFTER THE GIG
Whelan's Silent Disco, now every Mon, Tue & Wed from 11pm – 2 DJs, just pick the one you like best [Free Entry] plus Late Bar.