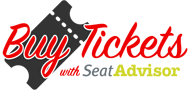 Whelanslive.com presents
in assoc. with Smithwick's Irish Ales
WHELAN'S TRAD & FOLK FEST 2019
featuring
DAOIRÍ FARRELL
plus support
_ Main Venue _
Whelan's Trad and Folk Festival is delighted to have folk sensation Daoirí Farrell back for a headline event on Wed 21st Aug. Tickets €15 are available now from Whelanslive.com.
— — — — —
Whelan's Trad and Folk Festival, in association with Smithwick's Irish Ales, takes place from Wed 14th – Sat 24th Aug in Whelan's of Wexford St. Many of the concerts are FREE ENTRY with a few ticketed headline events by the likes of Daoirí Farrell, Sharon Shannon, Andy Irvine & Donal Lunny and Gerry O'Connor, plus more to be announced.
Showcasing quality Irish music, you can expect some of Ireland's most loved acts alongside some of Ireland's brightest hopes. The weekend festival from 16th-18th will be entirely FREE and will bring together over 20 acts across 2 stages in Whelan's.
Keep an eye on Whelanslive.com for more announcements.
////////////
DAOIRÍ FARRELL
Winner of two BBC Folk Awards 2017:
The Horizon Award for best newcomer and Best Traditional Track
'Daoirí is one of the most important traditional singers to emerge in the last decade'  – Dónal Lunny
'I've been listening to Daoirí's emerging sounds since first hearing him at the Góilin Singers Club in Dublin when he was a young lad….always a treat to hear him sing.'  – Christy Moore
'It doesn't get much better than that. The real deal. What a voice.' – Mark Radcliffe, BBC Radio 2 Folk Show
'Daoirí played for ninety minutes. Watching, caught in the enthralling flow of the music, it felt like twenty.' Live review by From the Margins
Dublin-born traditional singer and bouzouki player Daoirí (pronounced 'Derry') Farrell has been described by some of the biggest names in Irish folk music as one of most important singers to come out of Ireland in recent years.
After a promising debut album, The First Turn, back in 2009; Daoirí spent several years studying traditional music and performance across Ireland. While at The University of Limerick Fintan Vallely introduced him to the singing of the late Liam Weldon, an encounter that was to prove formative to his sound and his approach to folk song.
Daoirí had cut his teeth as a singer in Dublin's famous Góilin Singers Club and at other sessions across the city, many of which he still visits regularly. Following his studies he quickly found work accompanying artists including Christy Moore, as well as a list of names that sounds like a who's who of folk music: Dónal Lunny, Martin Hayes, Dennis Cahill, Alan Doherty, Danú, Dervish, Julie Fowlis, Arty McGlynn, The John Carty Big Band, Kíla, Sean Keane, Gerry O'Connor (Banjo), Gerry O'Connor (Fiddle), Lynched and more. In 2013 he won the All Ireland Champion Singer award at the Fleadh in Co. Derry, and in 2015 won the prestigious Danny Kyle Award at Celtic Connections in Glasgow with the line-up FourWinds.
Daoirí finally stepped into the limelight launched his own solo live career at the 2016 Celtic Connections.
His determination not to put out another album until he was sure it was the best he could produce, means the long-awaited release of True Born Irishman in October 2016 was hugely anticipated. And indeed when a stream of the album was accidentally leaked online for around an hour in July, it was being shared and retweeted within minutes. The ten track album was recorded in Dublin across the first half of 2016 and was produced by Daoirí with Tony Byrne and Robbie Walsh. It features contributions from, among others, Michael McGoldrick, and is dedicated to departed Irish traditional singer Liam Weldon.
As the final touches were being made to the album, and as a relative unknown to the UK audience, in May 2016 he was invited to fly to Manchester to do a live session on the BBC Radio 2 Folk Show with Mark Radcliffe. Two UK tours and UK festival dates followed in 2016 including Moseley Folk Festival, Broadstairs Folk Week and FolkEast.
Calls were coming in from across the world and dates were put in place in Australia, Canada, Belgium, Denmark and more for 2017 alongside a co-headline tour with 2016 BBC Radio 2 Folk Award nominee Damien O'Kane, who contacted Daoirí online after seeing a video of him on Youtube. The video which Damien O'Kane spotted was of Daoirí's live performance of Creggan White Hare from The First Turn which has quietly reached over 600,000 hits. Click here (if reading this online) to view the video or search 'Daoirí Farrell Creggan White Hare' in Youtube.
What the press have said about True Born Irishman:
'On only his second solo album this former electrician surely steps into Irish folk legend….Put his ferocious and dramatic version of Van Diemen's Land against the pitiful U2 Rattle And Hum rendition and the depth and intensity of Farrell's art is clear. Bold and Undeniable.' **** Daily Mirror
'The creamy forthrightness of Paul Brady, the occasional guile and nuance of Andy Irvine and the attitude and approach to material, perhaps, of Christy Moore. Not a bad trio of names to throw into a barrel of comparisons but the signs are all there that this is a guy with the conviction and wherewithal to justify them and take the re-birth of authentic Irish song-making several leagues forward…an exceptionally good singer and a great bunch of songs. Is any more than that needed? Not in this case.' fRoots
'It's not hard to understand why the mighty Donal Lunny has championed him…An album that could yet prove to be one of the most significant Irish releases of recent years.' **** Songlines
'True Born Irishman is definitely one of the year's outstanding Irish music albums; you owe it to yourself to hear it.' Fatea
'Farrell has created quite a buzz in Ireland…it's easy to hear why. His powerfully unadorned vocals might be from any era, variously recalling Paul Brady and Andy Irvine…it's a powerful statement.' **** Mojo
'This is a superb album from a first-rate singer, and it is unlikely to be too far from my CD player for quite some time.' Living Tradition
In February 2017 the BBC announced that Daoirí Farrell had received three BBC Radio 2 Folk Award 2017 nominations – more than any other artist that year. He was subsequently asked to perform at the awards ceremony on 5th April at The Royal Albert Hall – broadcast live on BBC Radio 2 with highlights on BBC4 TV and went on to win the Horizon Award for best newcomer and Best Traditional Track Award for Van Diemen's Land from the album True Born Irishman.
In summer 2017 he appeared at festivals including the National Folk Festival (Australia), Fairbridge Festival (Australia), Cambridge Folk Festival, Dranouter Festival (Belgium), Tønder Festival (Denmark), Sidmouth FolkWeek, Electric Picnic (Ireland), Vancouver Island Folk Festival (Canada), Celtic Colours Festival (Canada), and more. In February 2018 he toured as part of the line-up for The Transatlantic Sessions playing major UK venues of up to 2,000 capacity. With more touring and major festival dates across 2018.
His third album 'A Lifetime Of Happiness' produced by Dónal Lunny was launched on 15th February 2019 with a sold out show at Dublin's legendary An Goilin Club. Early reviews confirm that this is yet another leap forward for Daoirí:
'Direct vocals of persuasive clarity, instrumental arrangements of real verve, an appealing openness in his performance and a clear passion and understanding of a song's narrative. It's been said before but it's difficult not to evoke some of the great names of Irish music…when discussing his work.' Colin Irwin, fRoots
'Daoirí Farrell is singlehandedly spearheading a resurgence of the authentic in Irish folk music…he is rightly in demand all over the world. A truly timeless album.' Irish Music
'Daoirí's singing is outstanding by any standards; stylish and absolutely riveting… this album is nothing less than a quintessential Irish folk album, the heartfelt, pride-and-passion expression of a collection of classic songs, and as such is unlikely to be bettered this year.' FATEA
'Just occasionally you come across a singer so talented, so natural, that you feel you might as well give it all up and just listen in awe. Such a one is Daoirí Farrell….You may notice there's no criticism in this review.' John Waltham, Living Tradition
TICKETS
€15 available online from WAV Tickets or Lo-Call 01 4780766 (9:30am-7pm M-F)
– 50c per ticket service charge applies on phone, internet or creditcard bookings. Final ticket price may be higher from other outlets.
Strictly over 18′s, I.D. may be required
AFTER THE GIG
Whelan's Silent Disco from 10:30pm – 2 DJs, just pick the one you like best [Free Entry] plus Late Bar.