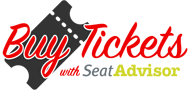 ON SALE FRI 8th APR, 9AM
Whelanslive.com presents
BRONAGH GALLAGHER
plus guests
_ Main Venue _
BRONAGH GALLAGHER RELEASES NEW ALBUM "GATHER YOUR GREATNESS" on MAY 27th 2016
"One of the purest, clearest talents I know, a fabulous singer, bursting with raw Irish soul. Striking and original songs and an effortlessly brilliant band". Brian Eno
"Bronagh has always felt the music deeper than anyone I know, she also writes songs that are pitched at the same level of excellence and meaning. They sound instantly old world and yet vital and new. If you steep yourself in the good stuff for long enough you become a worthy channel, at least that's what we all hope as songmakers. She cuts to the heart of what it is to be a singer. She's a real star and always was." Glen Hansard
"Bronagh Gallagher' is a superb recording artist. She nods repeatedly in the direction of the '60s and early '70s to marvellous effect with the band conjuring a delicious gospel feel under Gallagher's gripping vocal. Bronagh Gallagher has the poise and the artistry to evoke the full flavour of music created decades back and a world away, capable of bridging the gap between the music of then with the vitality of now. This suitably eponymous record is a triumph for Bronagh Gallagher herself." Jackie Hayden, Hot Press
Bronagh Gallagher has announced details for Gather Your Greatness, her third album of original material, and first in four years, which will be released via Salty Dog Records on May 27, 2016, distributed by AMS.
A strong personal statement and expressly honest, the record is the second of Bronagh's to be selfproduced, determined to make the sound of the recording live up to the emotional heart of the lyric. Gather Your Greatness will be preceded by the release of the album track 'Crimes' as the first single with UK and Irish dates to be confirmed shortly.
Rightly regarded as one of the great soul voices in Ireland, Bronagh Gallagher was raised in Derry and now lives in Dublin. At the age of 17, whilst still a St Mary's schoolgirl, she was cast as Bernie McGloughlin in Alan Parker's film about a Dublin soul band, The Commitments. Since then her music has alternated with film roles (Pulp Fiction, Star Wars Episode I: The Phantom Menace, Sherlock Holmes) plus theatre work (War Horse, The Street Of Crocodiles) and TV drama (Pramface, The Street, You Me And the Apocalypse). However she maintains a special place for singing, writing and performing music.
Informed by a love of girl groups like the Shangri Las, producers like Phil Spector and Shadow Morton, WillyDeVille and his Chicano street smarts and the narrative sweep of Ennio Morricone and Scott Walker, the backdrop to Gather Your Greatness came as a response to some difficult challenges in Bronagh's life: "It's been the toughest record of all. There's a brilliant and wonderful side to life – usually connected to music. But there's the very tough times as well and the stuff that life brings you that you don't expect. And the stuff that life doesn't bring you and you do expect."
Featuring long time guitarist Conor Brady and Cian Boylan on Hammond Organ Rhodes and Wurly (and also responsible for the 11 piece string section arrangements), the record swings perfectly on 'Hand On My Heart', a nod to Rod Stewart And The Faces. On the blue-tinted 'Stranger', she drops in specific references to Whelan's Bar in Dublin and a real-life character, The Duchess. There is personal content there, surely. "As a songwriter I faced the fear head on with regards to excavating myself and telling it from the heart, that's what the great soul singers and writers have done and continue to do…I'm not afraid to be brutally honest now or hide behind a character anymore. I'm blown away by how people just connect with pure honesty and that's what helps us all get through…"
"Conversely, 'Lonely Girls' looks to the tribulations of others. "That song is about life long friends of mine that have found the whole relationship thing so disappointing in their lives. There are so many preconceptions in your youth that you'll grow up to have the fairytale house and husband but for many they still look for their equal partner and live with a huge sense of lack and that they have failed in this area in their lives and I believe "Be proud of what you do have and look after your own mind and self, that's the path". Elsewhere, Marie McKee can be found singing guest vocals on the opening track 'Can You Hear Me' and Brian Eno singing BVs on the uplifting 'Radio.'
As she finished the record, Bronagh also widened her perspective – making lyrical references to organised religion, greed and State-induced sources of anxiety on the final and closing track 'Heal Me'. 'I have the courage now to express my deep concern for where humanity is at and what we will leave behind…It stems from watching how we react on a personal level and global level in the many Wars we still have raging… What is really going on behind the ruling headquarters with regards to the arms trade and human beings insatiable appetite for control and power over each other…"
"Working for many years in live theatre productions with world renown companies like Theatre De Complicite and The National Theatre in London, you learn about where you should be expending your energy and preserving it, about the importance of a group ensemble on a creative and performance level and what works best, that's been my preparation for the performing with my band. It's all led up to this moment…
TICKETS
ON SALE FRI 8th APR, 9AM: €15 available online from WAV Tickets or Lo-Call 1890 200 078 (1-8pm M-F, 4-8pm Sat)
– 50c per ticket service charge applies on phone, internet or creditcard bookings. Final ticket price may be higher from other outlets.
Strictly over 18′s, I.D. may be required.
AFTER THE GIG
Whelan's Indie Club w/ Late Bar from 10:30pm or check out the bands playing The Midnight Hour in the upstairs venue – Free Entry via front door until 10:30pm | Drinks Promos