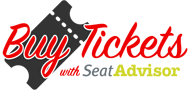 ON SALE TUE 23rd OCT, 3PM
MCD proudly presents
ANOTHER SKY
plus support
^ Upstairs ^
Tickets €13 Inc. booking fee on sale today October 23rd at 3pm from Ticketmaster.
Another Sky Release New Single 'Avalanche' | Begin their 'Open Rehearsals' residency at Servant Jazz Quarters tonight (sold out)
Today Another Sky release their stunning new single 'Avalanche'.
Listen here: https://anothersky.lnk.to/AvalanchePR
"Avalanche speaks of the toxic masculinity that bleeds into every other form of oppression, that causes white men with badges to shoot black men without, that causes women to live their lives in fear, that causes men themselves to live in fear." explains front-woman Catrin Vincent. The song is heavily inspired by Tracy Chapman and her frank yet poetic accounts of injustice, and aligns itself with the current #metoo movement.
When you listen to Another Sky, it's probably Catrin Vincent's voice that'll catch your attention first. It is a weapon – peculiar, androgynous, lurching and defiant – that she wields to beautiful, evocative effect. When Guardian music critic Caroline Sullivan saw the band perform at The Great Escape this year, she tweeted, "I'm almost dumbstruck by the singer – she has the strangest, most haunting voice I've heard in ages." Catrin is delighted that people find it so strange. "A lot of people think I'm a man," she laughs. "I think people are embarrassed when they initially think it's one of the guys singing, but I love it. It's like I've got two voices – there's this soft, whispery voice that can go really high, and then suddenly there's this angry chest voice. Somewhere along the way, I drew two voices together."
Catrin's unusual vocals certainly caught the attention of her future bandmates – drummer Max, bassist Naomi and guitarist Jack – when they were studying music together at Goldsmiths University. Before they came together to form Another Sky (which is named after an Emily Dickinson poem), "we were all just drifting," says Catrin. But as soon as they found each other, something clicked. "We started by jamming, and songs would come out of just hours of jamming. Then I would put the melody and lyrics down. It's really collaborative, no-one's really in charge. I think that's the best thing about it."
Their varied but complimentary tastes helped create their inimitable sound. Max was inspired by electronic artists such as Four Tet and Bonobo; Naomi's bass lines were influenced by Mutemath and Radiohead; Jack drew from bands like Coldplay and Talk Talk, and Catrin most connected to storytellers like Joni Mitchell. When they rehearsed, they would do so in total darkness. "The studio was on the main New Cross road, where ambulances and police cars go past all the time, and there was this really high window. You'd be in total silence and darkness, but there'd be blue lights flashing past. It was a gorgeous, atmospheric environment." Until recently, they performed in darkness too. "I think it was just to place the focus completely on the music," says Catrin, "so it wasn't this spectacle of me being the singer at the front. We wanted to be anonymous, and just make it all about the music." Now, they're willing to let themselves be a little more visible – they're no longer anonymous, and they show themselves on stage, albeit in silhouette – but that darkness still firmly resides in the music.
TICKETS
ON SALE TUE 23rd OCT, 3PM €13 available online from WAV Tickets or Lo-Call 1890 200 078 (1-7pm M-F)
– 50c per ticket service charge applies on phone, internet or creditcard bookings. Final ticket price may be higher from other outlets.
Strictly over 18′s, I.D. may be required.
AFTER THE GIG
Indie & Alternative Dance Party | Drinks Promos | 11pm til 3am or check out the bands playing The Midnight Hour in the upstairs venue – Free Entry via front door until 10:30pm.