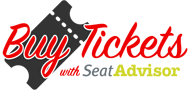 Headline Agency presents
ANDY WHITE
plus support
^ Upstairs ^
ANDY WHITE RELEASES BOX SET – OCT 14th
STUDIO ALBUMS 1986–2016
On the thirtieth anniversary of his debut Rave On, Irish troubadour Andy White's box set Studio Albums 1986–2016 collects together all twelve of his studio albums, including the new and unreleased Imaginary Lovers, recorded in Melbourne late last year (available as a stand-alone CD, November 4th).
Andy has sorted through cardboard boxes, lyrics, diaries and photo sessions to put together the 80-page box set book, whilst writing notes on the songs and the story of how the albums were recorded.
As a teenager in the Belfast portrayed in indie film Good Vibrations, listening to punk, folk, and Beatles albums, Andy grew up writing poetry and playing bass. He picked up the guitar when a friend threw a 12-string out of the window of a first-floor flat in University Street, and recorded Religious Persua-sion in a field in County Antrim with school friend Rod McVey.
Stiff Records released the Religious Persuasion EP during the eighties acoustic revival spearhead-ed by The Pogues. The Whistle Test and Janice Long championed Andy as he started playing shows in the UK. When Stiff bit the dust, he was signed by London Records who released Rave On Andy White in October 1986. Melody Maker pronounced "Yer Man's Brilliant!", Andy opened for Van Morrison on tour, and then Billy Bragg, with whom he shared legendary UK manager Peter Jenner.
American release on MCA; a return to indie with premier UK roots label Cooking Vinyl (who put out his albums through most of the nineties); being signed by Warners Ireland and winning the top Irish songwriting award; recording for WOMAD and then finding a home in boutique UK label Floating World Records, Andy has experienced the music business inside and out, and played everywhere from dive bars to the Albert Hall, while managing to retain a rare integrity and artistic vision.
Love, loss, politics, growing up in Belfast, living in London and Europe, moving to Australia, divorce and renewal. Each album is a chapter in Andy's life story and has its own musical style—rockier, folkier, more psychedelic than you'd expect—tied together by his poetry and trademark lyrical wit.
Songs from the early albums—Reality Row, In A Groovy Kind Of Way, James Joyce's Grave and Street Scenes From My Heart; to his later ones—Italian Girls On Mopeds, If You Want It, Separation Street, display the imagination and sheer inventiveness of a true poet. He's written with the likes of Peter Gabriel and Tim Finn, been produced by Kim Fowley and his recording mentor, John Leckie.
This November Andy is on tour with The Band Of Gold—his son Sebastian White on drums (who also designed the box set) and Kat Adés on bass—and will be joined by special guests on the road.
Andy is a singer-songwriter for our times, documenting the world and its current chaos and beauty with remarkable insight.
Rave on.
TICKETS
€15 available online from WAV Tickets or Lo-Call 1890 200 078 (1-8pm M-F, 4-8pm Sat)
– 50c per ticket service charge applies on phone, internet or creditcard bookings. Final ticket price may be higher from other outlets.
Strictly over 18′s, I.D. may be required.
AFTER THE GIG
Indie & Alternative Dance Party | Drinks Promos | 11pm til 3am or check out the bands playing The Midnight Hour in the upstairs venue – Free Entry via front door until 10:30pm