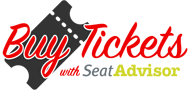 Enthusiastic Eunuch presents
ALASDAIR ROBERTS & LANDLESS
_ Main Venue _
Enthusiastic Eunuch presents a double headline show with some of the finest voices in contemporary folk music Alasdair Roberts, Amble Skuse & Dave McGuinness (Drag City) and Landless (Unaccompanied four-part harmony singing).
— — — — —
ALASDAIR ROBERTS
http://www.alasdairroberts.com
https://twitter.com/alirobertsmusic
"What News is genuinely revelatory work from an artist no stranger to pushing his limits – and now ours" – Record Collector
"Shirley Collins has already declared 'What News' "a masterpiece" and one should never argue with Shirley Collins" – fRoots
February 2019 will see acclaimed Scottish singer Alasdair Roberts team up with sonic provocateur Amble Skuse and keyboard wizard David McGuinness to take their recent album What News (Drag City Records) out on the road.
Featuring eight atmospheric interpretations of old Scots ballads – muckle sangs –  arranged for voice, piano and electronics, the critically lauded  'What News' is Roberts' fourth such album-length foray into traditional song, informed by archival researches and steeped in a deep respect for the singers of Scotland's past.  However, the idiosyncratic, forward-thinking arrangements wrought by his collaborators – pianist David McGuinness (on a selection of rare keyboard instruments) and electronic musician Amble Skuse (on processing and sonics) – make this album genuinely pioneering and thoroughly unique.
— — — — —
LANDLESS
https://www.facebook.com/landlessmusic/
https://landless.bandcamp.com/
"Like The Voice Squad 30 years ago, Landless might well possess the potential to capture the hearts and minds of UK & US festival audiences too" –fRoots
"subtlety and grace abound in this album. There is something about voices in harmony that make you feel good – and Landless have this to perfection. There are no airs and graces, just beautiful harmonies, their sound uplifting and spiritual, even ethereal." – folkradio.co.uk
"A home-spun, home-made debut from Dublin and Belfast, an utter gem waiting to be treasured." – caughtbytheriver.net
"Evocative, celestial, ethereal and, above all, extremely resonant, Landless will be ready to provide a warm embrace and whisk us to windswept, remote, rural Ireland and away from whatever the murky future challenges us with" – The Thin Air, 2018 Preview
"..when Landless step onstage and open their mouths, the hush in the room is louder than any amplifier hum" – The Irish Times
The last five years have witnessed a new & potent wave of young Irish folk artists releasing some of the most arresting and meticulously crafted albums released on this island for many a year. With the imminent release of their debut album BleachingBones, on new Irish label Humble Serpent, Landless are ready to join the likes of Lisa O'Neill, Lankum, Brigid Mae Power, Daoiri Farrell & many more at the vanguard of a new generation of musicians leaving their indelible mark on an already rich and bountiful Irish folk music landscape.
Landless are a traditional Irish vocal group from Dublin & Belfast who sing unaccompanied traditional songs from Ireland, Scotland, England & America in four-part harmony. A glorious live act to behold, their repertoire features songs of love, death and lamentation, as well as work songs, shape-note hymns and more recently penned folk songs. They have been spellbinding audiences around Ireland, the UK & Europe since 2013 and have formally announced their arrival with the release of their deeply impressive debut album Bleaching Bones.
Recorded by John 'Spud' Murphy (Lankum/Katie Kim) of Guerrilla Studios across a series of reverb-heavy historic churches across Ireland (and the occasional underground tunnel), Bleaching Bones is an immaculately performed & deeply moving record. With only the natural room sound as accompaniment, Landless, with the help of producer/engineer/mixer Murphy, have created a timeless folk classic that will appeal equally to fans of early 4AD records as it will to lovers of folk & traditional music. In addition to older works, Bleaching Bones also includes more recent songs by Liam Weldon & Peggy Seeger's  The Ballad Of Springhill.
Early 2019 plans already involve January shows at Celtic Connections in Glasgow and the Burns & Beyond Festival in Edinburgh where they will be collaborating with Martin Green from internationally acclaimed folk trio Lau.
TICKETS
€16 available online from WAV Tickets or Lo-Call 1890 200 078 (1-7pm M-F)
– 50c per ticket service charge applies on phone, internet or creditcard bookings. Final ticket price may be higher from other outlets.
Strictly over 18′s, I.D. may be required.
AFTER THE GIG
Live in the Front Bar, 11pm: The Dublin Blues Cartel feat. Mik Pyro, Pat Farrell, John Quearney & Eoin Redmond | Free Entry