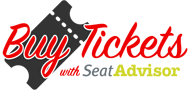 A.SAVAGE
(Parquet Courts)
plus support
LATE SHOW – 11:30pm
^ Upstairs ^
We're super excited to have Parquet Courts front man, well one of them, A.SAVAGE in Whelan's Upstairs this Tuesday. Tickets are on sale now from Whelanslive.com.
Daybreak tends to creep up on you. Emerging from starry darkness, the sun wobbles at first but proceeds on its scheduled arc. You can't help but wonder if it ever looks back in disbelief, or regret. This feeling of self-reflection—of looking back to see how far you've come—is precisely the sentiment of Thawing Dawn, the first solo record from A. Savage, released on Dull Tools.
The songs on Thawing Dawn form a guided tour through the romantic environs of A. Savage's mirrored mind. While some were written recently, other tunes were penned over the past decade. For one reason or another, these compositions didn't land with any of Savage's other groups, and instead are presented now as a distinct collection. Reflecting back, Savage says, "Once I realized I had a small body of work that didn't fit anywhere else, I started to examine the commonalities: What's the common denominator of all this and how I can expand on it?"
Savage is best known as the frontman for Parquet Court, a duty split with fellow Texan Austin Brown. Their last record, Human Performance, delved into the emotional wreckage of a broken heart, to critical acclaim. But with Thawing Dawn, it's clear that Savage has matured. While assembling the record, he fell in love. Now, for the first time, we hear songs about being on the inside of love. Rather than lamenting the end of a relationship, we hear a voice trying, in the moment, to make sense of love's mysteries. "Part of this maturity," he says, "is reflecting on something when it's happening, not just when it's gone."
Thawing Dawn gives us honesty: We see the artist at home in bed, more singer-songwriter portrait than esoteric statement. Throughout his discography Savage has long abbreviated his first name as a kind of writerly gesture. He says, of the move, "I am an uncivilized member of modern civilization–I'm just a savage." Like Duchamp's R. Mutt signature on a urinal, the shortening embodies a mischievous directness, enabling this savage to introduce his slanted honesty into the universe.
"I always like it when records are good representations of communities," Savage says, and this one succeeds in this regard. These ten songs were recorded between December 2016 and June 2017 by a cast of friends in Jarvis Taveniere's Thump Studios in Brooklyn. Members of Woods, Ultimate Painting, PC Worship, EZTV, and Psychic TV all lend their talents. Savage's voice, once shouted into mosh pits, now glides confidently above its backing band. Thawing Dawn marks the arrival point for Savage as a sensitive and skilled vocalist. A strain of rural inquiry tinges the soundscape, an ongoing trope in Savage's writing most powerfully felt on Parkay Quart's ballad "Uncast Shadow of a Southern Myth." On this record it is stronger, with a healthy helping of pedal steel guitar, a chorus of female back-up vocals, four familiar chords, and maybe the truth, all layered throughout these songs. Their titles also steer us this way, but don't fully convey the hidden intricacies. "Buffalo Calf Road Woman" opens the record in a burst of C&W energy. The staccato pop piano of "Eyeballs" lays crisply beneath a refrain of heartbreak. "Wild Wild Horses" finds him confessing inside a Talk Talk bubble of guitar static and organ. The build-up of "What Do I Do" yields a guitar freak out that Parquet Courts fans will recognize. You could two-step to the swing of "Phantom Limbo." "Ladies from Houston" is a Leonard Cohen-like ramble through a party scene. Finally, the title track is a suite of three interwoven songs that closes the record in a beautifully cinematic style.
Throughout, A. Savage delivers one-off lines of razor-sharp observation that will stick in your brain, only to surface when you're least prepared to handle their insights. When you put your copy of Thawing Dawn on your turntable and drop the needle, you'll learn what A. Savage has to say about romance in our modern world. Keep your ears open–it's worth hearing.
– Jack Murphy
TICKETS
€12 available online from WAV Tickets or Lo-Call 1890 200 078 (1-7pm M-F)
– 50c per ticket service charge applies on phone, internet or credit card bookings. Final ticket price may be higher from other outlets.
Strictly over 18′s, I.D. may be required
AFTER THE GIG
Whelan's Silent Disco, now every Mon, Tue & Wed from 11pm – 2 DJs, just pick the one you like best [Free Entry] plus Late Bar.