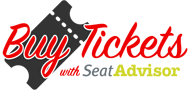 Whelanslive.com presents
A.J. CROCE
plus support
_ Main Venue _
We are proud to announce that A.J. CROCE will be playing Whelan's on Sun 17th Feb 8pm. Tickets are available now from Whelanslive.com

According to Willie Nelson, "A.J. Croce has wisdom beyond his years. With his music, he represents his generation with a profound sense of honesty in his lyrics and quality in his delivery. The future of entertainment is safe in his hands!"
A.J. Croce's ninth studio album Just Like Medicine was released on last Summer via Compass Records, charting on the Billboard Blues chart, on the Euro Americana Chart in the Top 15, for several months on the Rock and Roots-Rock radio charts, and has received glowing reviews from Huffington Post to Rolling Stone Magazine.
Some artists are afforded the chance to tell their personal stories as they see fit, at a particular moment when they know the time has come. But for many, there is no choice — the story emerges hardwired to the music and they become forever identified with it no matter how their story may evolve or change.
A.J. Croce has been inextricably linked to a version of his own story by virtue of his name. He's experienced a lifetime of comparisons to a father he lost at age two, whose music bears little resemblance to his own output yet still serves as a reference point despite the years that have passed and the many iconic mentors who have stepped in to offer their counsel, creativity, and endorsement throughout his long career.
It's curious that it now feels necessary to include the reference, as enough time has passed that a new generation of tastemakers and journalists might not know who Jim Croce was — that he was a golden-voiced everyman, a singer-songwriter-guitarist who died too soon, leaving one of pop music's most beautiful and memorable ballads (written about a young A.J.) in his wake.
Croce the younger, on the other hand, is a piano man, first and foremost, and a vocal stylist second. His muted growl pulls from a host of American traditions and anti-heroes — it's part New Orleans, part juke joint, part soul, but somehow evokes New York, a continuum where John Lurie meets Lou Reed. He is further a multi-instrumentalist and songwriter, driven by a personal muse, informed by a life on a boomerang of tragedy.
His gritty and accomplished ninth studio album, produced by legendary soul singer-songwriter and producer Dan Penn, is the latest and arguably greatest effort yet. Penn, of course, is writer of such hits as "The Dark End of the Street," "Cry Like a Baby," "I'm Your Puppet" and "Do Right Woman, Do Right Man," and producer of the Box Tops' "The Letter," as well as songs and recordings by Jerry Lee Lewis, Bobby Blue Bland, Clarence Carter, and Alex Chilton. Also making appearances are Grammy Award-winning country artist Vince Gill, Steve Cropper (Booker T. & the MGs, Blues Brothers, author of many Stax hits), the McCrary Sisters and the Muscle Shoals Horns.
Croce has lived longer now than his father did — at 45, he is 15 years beyond the age his father was when he died. With Just Like Medicine, an authentic version of his story, which contains both unimaginable sorrow and many blessings, can be felt and understood.
Just Like Medicine's second track, "The Heart That Makes Me Whole," was written by Croce with the late great Leon Russell. Croce notes, "We'd played together over the years, and one time I went to go see Leon play with Willie Nelson and we really connected through the music that we both loved — whether it was Ivory Joe Hunter, or all these great piano players who we both loved. At first, it felt a little sad recording this song because Leon and I had spoken and I was looking forward to have him on this album. Leon lived 20 minutes away from me in Tennessee, so it was bittersweet because we couldn't record it together. But I was happy that Steve Cropper, the McCrary Sisters and the Muscle Shoals Horns and I could try to fill that void as best we could."
The track "The Name of the Game," is notable for many reasons. One is that it finds Croce connecting with a part of his soulful legacy that hits close to home because the bluesy gem is a previously unreleased song by his father — the only known completed song written for the elder Croce's next album, and the last song that he wrote. A.J. explains, "'The Name of the Game' is a song I had known about for a really long time. It was destined for my dad's next record that he never got to make. The song had been bootlegged, just him playing guitar, but it had never been properly recorded. I thought this song really fit this album. We listened to a couple of my father's demos and final recordings and tried to treat the song with the respect it deserves — while still making it my own. At the beginning of our track, Colin Linden — who's amazing — is playing the same guitar my father wrote the song on. You can tell it's a Jim Croce song, no doubt. And I just love Vince Gill's playing, so I called him up to add his musical touch to it too."
In truth — as Just Like Medicine demonstrates beautifully — A.J. Croce has spent his very musical life forging deep connections with music and musicians, including with producer Dan Penn and many of the other soulful artists who helped him make this new album. "I've had the chance to work with a lot of my musical heroes and a lot of people who became my heroes as I worked with them," Croce explains. "These people don't have a lot to prove. And one thing I found out is that even with all they've done and all they've achieved, every one of them is really open in the end. Even though they may have a certain style, and sometimes be stubborn about how they do things, when push comes to shove, they are open, willing and able to go in any number of directions to chase a good song. They've all taught me a lot about how to follow the music and find the truth. That's why the music of Just Like Medicine sounds real and raw — it's meant-to-be music. This music here was not fixed. This music here was made."
A.J. Croce's nine albums have been released via both major and independent labels, and have charted 17 Top 20 singles and all nine albums on the radio including on Top 40, Americana, Independent, Blues, and Jazz. A virtuoso piano player, he has performed at a TED Talk and gave a master class at the University of Barcelona. Croce has also performed on major talk shows and news programs including The Late Show, The Tonight Show, The Today Show, CNN, MTV, and VH1. Croce is known as a piano player and singer, but over the past 15 years he's become a proficient guitar player, in addition to playing bass, percussion, and several other instruments. While he tours the world and performs on radio and television, his desire to learn and grow remains, he says,
"I still study music theory and take lessons with masters of many instruments and do my best to apply what I learn to all the instruments I play."
TICKETS
€20 available online from WAV Tickets or Lo-Call 1890 200 078 (1-7pm M-F)
– 50c per ticket service charge applies on phone, internet or creditcard bookings. Final ticket price may be higher from other outlets.
Strictly over 18′s, I.D. may be required.
AFTER THE GIG
Whelan's Indie DJ in the bar and Sonntags [Disco/House/Funk] upstairs from 11pm til late (Free Entry).